How much is this going to cost me?
I understand that this is one of the main concerns of all my clients.  However, if this is your only concern, and you want the cheapest attorney you can find to handle your case, then please do not consider me to be your lawyer.  I am not the cheapest lawyer in Tulsa.  There is an old saying that you get what you pay for.  If you hire the cheapest lawyer you can find, you will get substandard service.  I believe in doing a competent and adequate job in every case that I take.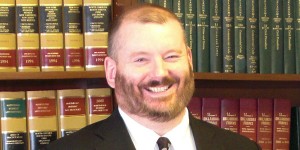 Criminal Cases
In criminal cases, I will look at all of the police reports, listen to your version of the facts, interview any other witnesses, and then research the law regarding your case.  The cheap attorneys are only concerned with hurrying and getting you in front of judge to plead you guilty and do not bother to tell you there may be a defense to your case.  Actually, they may not even know if there is a defense to your case because they do not even bother obtaining and reading the police reports in your case.
Each case is different.  My fees in criminal cases depend on the client's prior convictions, whether the crime charged is a felony or a misdemeanor, the severity of the crime, and whether the case is filed in city, state or federal court.  If my client tells me he wants to just enter into a plea as quick as possible, that is fine, and my fee will probably be lower in those circumstances.  However, I am still going to interview my client, read the police reports and research the law.  I will then give you my advice whether there is an issue for a jury trial or a motion to suppress.  If you still want to enter a plea as quickly as possible, you can make an informed decision to do that after you have received my advice.
I always prefer to meet with my client first to get the facts of his case before I quote a fee.  This initial meeting is no cost to you, and you are under no obligation to hire me as your attorney.  I think you will find that my fees are very reasonable and are average for a competent attorney in the Tulsa area.
Civil Cases
In most civil cases where you are trying to recover money damages, whether it be a car wreck or suing the police for violating your civil rights, my attorney fee is on a contingency basis.  This means that we enter into agreement that in the event of a recovery in your case, my fee is a certain percentage of the award.  The contingency fee I charge starts out at 33 1/3%.  A contingency fee also means that you do not pay any attorney fee unless you win your case.